Ikhlas Ahmed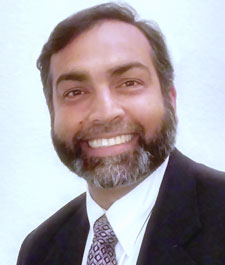 Ikhlas Ahmed has deep roots in Silicon Valley and has been a prominent member of the community. He has previously worked in several world renowned companies, started his own startups, and volunteered in non-profits. Through this experience, he brings a unique set of technology, business, people and legal experience and a passion to solve tough legal problems. With the rare ability to attack challenges through expertise in various disciplines, he has helped clients solve legal problems with great success, finding effective and cheaper outside-the-box solutions that traditional lawyers with only legal expertise miss. He advises clients on matters of Estate Planning and Asset Protection through his expert knowledge of various laws affecting transition of Estate from generation to generation and creditors and debtor rights. With his deep background in technology and entity formation, he regularly advises startup and SMB companies on various matters from technology licensing, contract negotiations, intellectual property matters, partner / shareholder issues, and employee / contract workers laws and regulations.
He is a highly qualified individual with a Bachelors degree in Electrical Engineering from Washington State, a Masters degree in Management Science from Stanford, and a Juris Doctor degree from Santa Clara universities respectively. He has received numerous awards and scholarships during his academic career.
Ikhlas is passionate about helping people with special needs. He is a father of a most-adorable special needs child with a low incidence disability – fighting for whose rights he has dedicated his life! He has fought for her rights since birth obtaining early intervention services and IFSP through LEA, individualized educational and support services (IEP) under IDEA from school districts and regional service centers ensuring FAPE and inclusive placement, post-secondary transitional services, and conservatorship among other services.
With four other children to take care of as well, he is especially sensitive to the fact how legal issues impact his clients' families and works tirelessly to solve their issues. He is an avid fan of youth soccer, with several of his children playing in competitive soccer leagues; he spends most of his free time training the next generation of stars!